Top Recumbent Bike Under $1,000
Riding a stationary bike offers a variety of benefits, including boosting your cardio fitness and burning body fat. Because of this, a stationary bike is a fan-favorite machine to help achieve fitness and weight loss goals. Where some may not like the upright position of standard stationary bikes, a recumbent bike may be more attractive to those who prefer a more relaxed and comfortable positioning given their physical condition.
Considering the convenience and comfort a recumbent bike allows for a user, you may think it could potentially be more expensive. Luckily, that's not the case if you know where to look. You can still get a great and comfortable workout experience without breaking the bank.
Here's our top recumbent bike for under $1,000.
ProForm Hybrid Trainer XT Recumbent Bike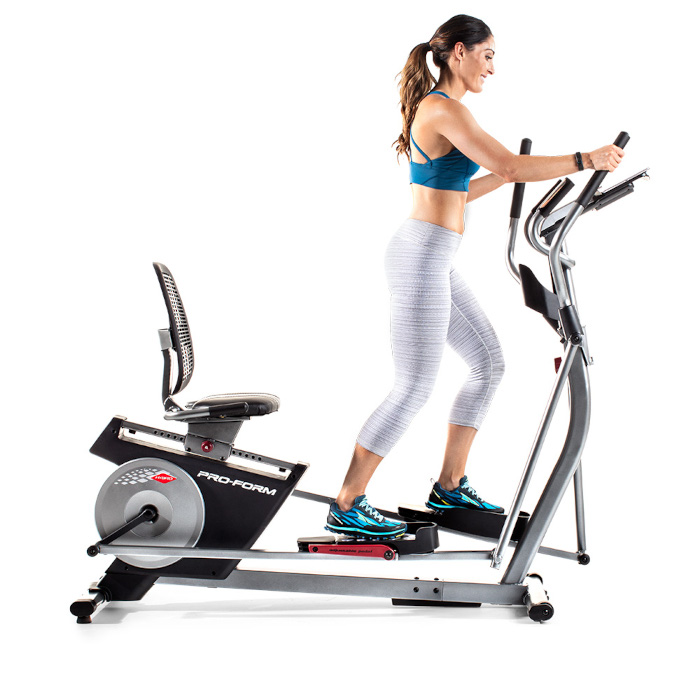 The ProForm Hybrid Trainer XT is our top recumbent bike pick because you're getting more than just the comfort and convenience one looks for in a recumbent bike. You get a two-in-one machine that allows you to switch between working out on a recumbent bicycle and working out on an elliptical without having to accommodate two different machines in your home. Not only are you saving space, you're also saving money on two different pieces of equipment. Basically with the Hybrid Trainer XT, you'll get two popular exercise machines for the price of one.
Additionally, it's the perfect piece of equipment for anyone who gets bored easily while working out and wants more variety, which will actually benefit you further. In fact, research shows that switching up your workout routine promotes the prevention of overuse injuries, breaking through weight-loss plateaus, and building new muscles.
Now that you see how the Hybrid Trainer XT can add more value to your home, wallet, and fitness goals, you'll be even more surprised to see the incredible features that come on this recumbent bike. Not only does it have a large LCD display so you can easily watch your mileage, speed, calorie burn, heart rate, and time, but your purchase of the Hybrid Trainer XT bike comes with a 1-year membership to iFIT®. 
iFIT is the world's most immersive workout experience with carefully articulated workouts created by expert trainers available to you day or night. On top of the 16 on-board workout programs that come readily available on this recumbent bike––6 bike workouts and 6 elliptical workouts––iFIT brings the world to your fingertips with a variety of destinations and studio workouts that can be done on your Hybrid Trainer XT, including workouts to do off the bike or elliptical if you prefer. Furthermore, iFIT continues to consistently add new workouts to their platform, so you can look forward to new and exciting workouts. Simply download the iFIT app to your tablet and explore all that iFIT has to offer! 
To further enhance your workouts and make your dollar stretch even farther, the Hybrid Trainer XT has additional features, such as:
Adjustable padded seat for maximum comfort
Soft grip, upper-body workout arms
Lumbar-support design
EKG™ Grip Pulse Sensors for heart rate monitoring*
Cushioned, oversized pedals
Comfortable 15" horizontal stride length
16 digital resistance levels
Integrated tablet holder
SMR™ silent magnetic resistance
Audio auxiliary port
Front-mounted transport wheels for movement
350 Lb. user weight capacity
When fully assembled, the Hybrid Trainer XT has the following dimensions: 70.5" long x 24.5" wide x 60.5" high.
To make your recumbent bike assembly easier, ProForm has teamed up with BILT®, a program that gives you access to step-by-step written, audio, and visual guidance to help you assemble your machine at home.
Scan the QR code below to download the BILT® app and assemble your new Hybrid Trainer XT: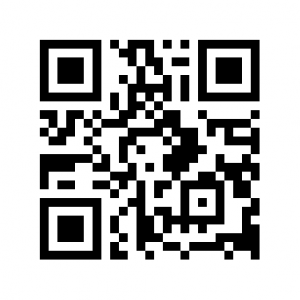 Conclusion
To make sure you're asking yourself all the right questions before moving forward with your recumbent bike purchase, see our buying guide for 2021. Make sure you review a bike that meets your needs and budget without compromising quality. And with our help, you're one step closer to finding the perfect bike for you!
DISCLAIMER: This article is not intended to replace the advice of a medical professional. The above information should not be used to diagnose, treat, or prevent any disease or medical condition. Please consult your doctor before making any changes to your diet, sleep methods, daily activity, or fitness routine. Exercisebike.com assumes no responsibility for any personal injury or damage sustained by any recommendations, opinions, or advice given in this article. Always follow the safety precautions included in the owner's manual of your fitness equipment.
*Heart rate monitors used for exercise such as the wireless heart rate monitoring chest strap, grip sensors, or forearm monitors are not medical devices, and their accuracy may be affected by a number of factors. They are also not intended to diagnose, treat, cure, or prevent any disease.
IFIT DISCLAIMER: IFIT requires an internet connection and Wi-Fi to function. You will be required to provide your credit card information upon sign-up for IFIT. Your Commitment Period may be month-to-month or twelve (12), eighteen (18), or thirty-six (36) months, depending on your agreement. Terms of Service shall apply to your IFIT use and subscription during your Commitment Period and any subsequent Renewal Term. Unless you cancel your account or notify us at least twenty four (24) hours prior to the expiration of your commitment period that you do not wish to renew your subscription, your IFIT subscription will automatically renew for an additional month, one (1) year, or two (2) year period, as applicable, for the same duration as your initial commitment period ("The Renewal Term"), and you authorize us to bill the then-applicable membership fee and any taxes to the payment method we have on record for you.
Sources:
https://www.healthline.com/health/fitness-exercise/stationary-bike-workout#benefits
https://www.proform.com/hybrid-trainers/hybrid-trainer-xt
https://www.proform.com/blog/faq-hybrid-trainer/
https://onemedical.com/blog/healthy-living/7-reasons-to-switch-up-your-workout
https://www.youtube.com/watch?v=aaeWXa6x6zw
https://www.proform.com/blog/bilt-app-for-proform-assembly/